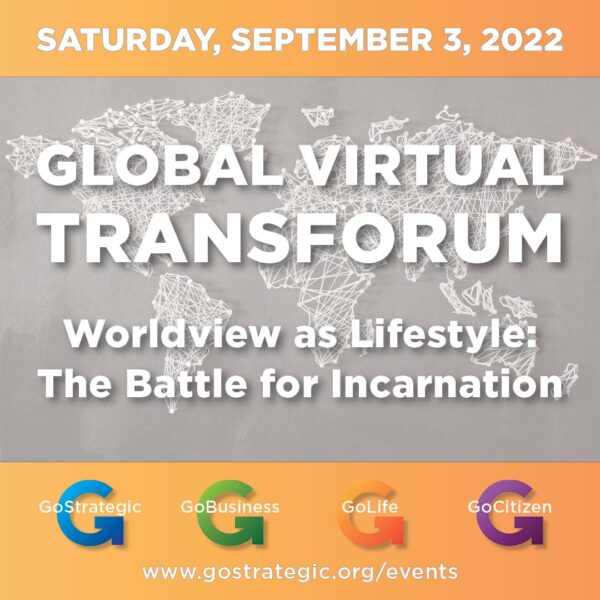 Global Virtual Transforum
Saturday, September 3, 2022
Worldview as Lifestyle:
The Battle for Incarnation
This virtual event will feature practical and inspirational teaching, a curated virtual meet-up among global participants, and regional discussion groups. Spanish translation and Spanish breakout groups will be offered (Pulse aquí para registrarse).

SCHEDULE FOR THE AMERICAS:
7:30 am – 12:45 pm PDT (California)
Time Zone Conversions:
9:30 am – 2:45 pm CDT (Texas, Mexico City, Guatemala)
10:30 am – 3:45 pm EDT (New York)
1:30 pm – 6:45 pm BRT (Brazil)
SCHEDULE FOR EUROPE & AFRICA:
15:00 – 20:00 CEST (France) & SAST (Johannesburg)
KEYNOTE SPEAKERS:
Dennis Peacocke
Katherine Gallagher
Dr. Simon Mould
ADDITIONAL SPEAKER FOR THE AMERICAS:
Bruce Billington
ADDITIONAL SPEAKER FOR EUROPE/AFRICA:
Marc Stettler
This compact event is a great introduction to the ministry and will provide worldview training and connection with others around the country and the world. Please note, due to the shorter length of this event, it does not qualify for school intensive credit.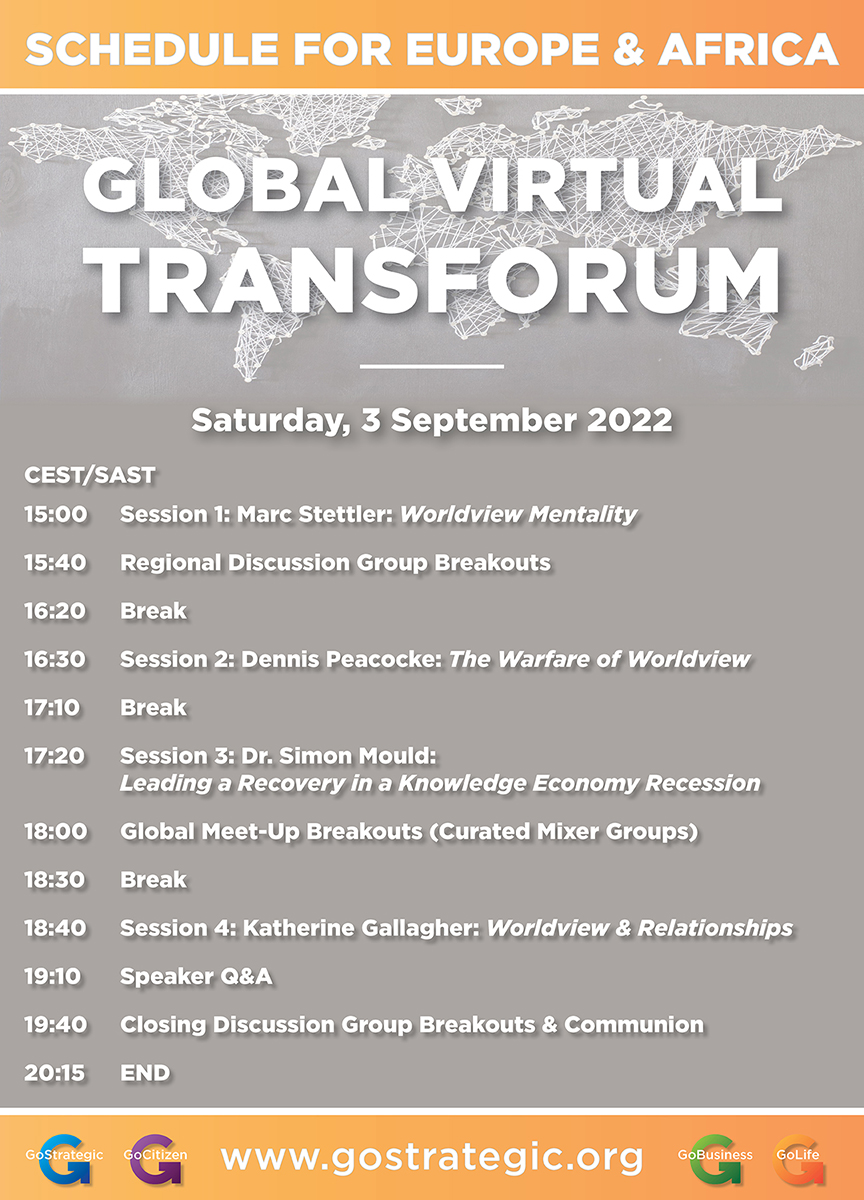 Click to enlarge