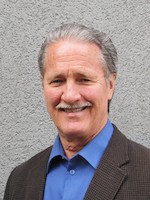 by Dennis Peacocke
September 2010
The freedom and prosperity obedience to God's Kingdom laws produce are designed to operate as a cosmic "magnet," provoking and drawing people into a Kingdom lifestyle as a matter of choice, not of forced compulsion. It is enlightened self-interest that is God's tool of dominion in this age, not force or coercion.
But let us make no mistake. The fruit of disobeying God's kingdom laws, economically or in any other way, can be so disastrous that obedience becomes an obvious door to sheer survival. Equally obvious is the fruit of Israel's or the Church's disobedience or irrelevance in terms of truly being a light to the world or a preserving and seasoning salt. Failing to heed God's direction breeds bondage or captivity. To not actively engage in teaching our surrounding nations to obey all that Christ taught, is to condemn them to God's judgment and ourselves to living under their boot heels. The earthly fate of the Church is inextricably tied up with the nations that surround it. You cannot separate the Church's destiny from the world's without tearing up their root structures. And if the Church doesn't tutor the world in the Creator's life principles, she will not keep the judgment upon the nation from falling upon herself as well. When we use our freedom to choose not to obey the laws of God's Kingdom, it is not He who brings down the consequences of disobedience on our lives but rather we ourselves. Choice makes us like God in the sense that we can make choices that have weighty universal and eternal consequences. If you think about this, it can actually get scary.
With this introductory commentary we have set the stage for the main event–politics, economics, and business practices in the context of pluralistic democracy. These issues–business and economics and our ability to act in a godly fashion within this political context–raise many challenging questions. It is encouraging to note that believers can prosper and be blessed and be a blessing in the context of a surrounding culture torn between secularism and the "God-factors" residing in its root structures. In any case, we in the West are enmeshed in a culture war that has arrived at a pivot point. The choices we must make and the activism we must employ as citizens of God's Kingdom will affect both our future and that of the entire world into future generations. God takes no joy in the irrelevance of His Church or the punishment which the unbelievers bring upon themselves. I believe what pains Him most is a repeated and severe warning that goes unheeded and that is….the bottom line.
---