GoStrategic was originally named, Strategic Christian Services (here forward referred to as "SCS") and began in February 1979 in the San Francisco Bay Area, of California. Our first major project was the "Jesus '79" rally, held in Candlestick Park (then the home of the San Francisco 49ers football team) and concurrently in major cities throughout the USA. The Lord gave a fitting start to this ministry whose commissioned purpose, as a non-profit prophetic ministry, was to work for unity among believers, calling them to serve and help shape their surrounding communities as they obeyed the "Great Commission" of Mt 28:18-20; to "make disciples of all nations" through biblical lives of love and truth. To fulfill this purpose, GoStrategic has since developed extensive materials and schools that endeavor not just to transfer knowledge, but to impart and train for serving our Lord in the midst of "Pharaoh's" culture. God's faithfulness has allowed us to touch multiple lives, churches, businesses, and even governments with the practical application of biblical principles and benefits of a Christian worldview.
Our global headquarters are in Santa Rosa, California, where a "second generation" carries on the growing work of the founders, Dennis and Jan Peacocke, and the international boards, faculty, staff, and supporters who make the work possible.
The 1980's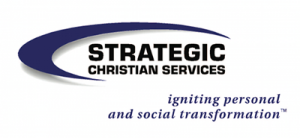 The 1980's was our decade of seeking out others who were seeing the Kingdom of God in the way we do, discovering what they were doing, and how we could work with them to make a difference. So much of the church seemed preoccupied with itself, yet we recognize that God is always working through His people in every generation.  We started numerous Christian activist state coalitions, and a national coalition called Anatole, each designed to strategically unify believers' impact on the culture. This led to many encounters with elected officials, as well as those running for office, and lots of time spent working in our nation's capital to see that every sphere of life and culture be impacted by believers who agree that Christ never gave His people permission to turn His earth over to those who oppose Him intentionally or in ignorance.
In the mid 1980's God spoke to Dennis in a dramatic way as to the call on his life: Was he called to become a "big name" conference speaker, or to strategically educate and mobilize people for change? He was increasingly called as an emerging national conference speaker but God's Spirit challenged that as his primary calling. As a result, he developed a strategy to do Rebuilder Seminars in specific cities throughout the United States. These seminars included almost "non-stop" meetings from Friday morning to Sunday night: a pastors' seminar, the economic Freedom Series for business leaders, a ministry mobilization seminar, Sunday preaching and all the private meetings that could be squeezed in! During this period from 1985 to 1991 we invested in 35 target cities with multiple visits. Dennis spoke to hundreds of pastors, tens of thousands of believers, flew over a million miles, and laid the foundations for what we are still doing today.
Out of this period also came the publishing of Dennis' first book,  Winning the Battle for the Minds of Men, numerous audio series, and the City Action Councils Dennis helped start throughout the United States.
The 1990's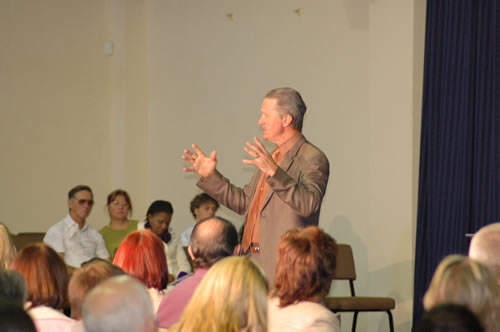 The 1990's was our decade of strategic consolidation. What came to be called The Convergence in the 1990's (now known as The Transforum Event) was the merging of an annual leadership conference begun in the late 1980's and the Strategic Resource Group. During this period, we developed numerous tape ministry products out of all the seminars we had held; Dennis' second book, Doing Business God's Way, became a best seller; and the first SCS product catalogue was produced. SCS offices moved twice due to growth needs as staff worked hard to develop the infrastructure needed to serve the growing responsibilities.
SCS became an international ministry. Leaders from many nations began to read the books, listen to the tapes, and inquire about how to "connect" for the work of the Kingdom. SCS held numerous conferences in Europe, Central and South America. Translation of our materials into foreign languages became a growing issue. We opened two global correspondence schools, The School of Strategic Living (GoLife) and the School of Business Leadership (GoBusiness).
SCS formed its first two international office partnerships in Switzerland and New Zealand. God's purposes for the longer term strategy for us emerged, as did deepening gratitude for the workers and colleagues around the world.
The 2000's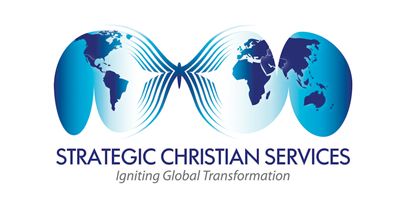 We started the new millennium not only in a growth mode, but a multiplication phase of the journey. A simple method to facilitate this multiplication is to partner with churches and ministries that share the same vision. This partnering has already proven itself wonderfully in our New Zealand, Latin American, and European partner offices. Even as the Apostle Paul was called to Macedonia and beyond by God's Spirit, nations are asking us for greater on-the-ground help in training them to run SCS schools. Increasingly they "own" the materials with and for their people. All these offices are establishing partnerships in their region's nations and new partnerships and schools are being established in Singapore, Brazil, and Mexico. The great advantage of this form of organization is that local leaders are best able to contextualize the message. They have no language barriers or problems from a lack of cultural understanding. With the support of SCS International, our partners around the world will be able to use the spiritual foundation built under SCS these last 35+ years to grow and multiply in their own nations.
When the major recession hit the US, and the subsequent global economic crisis emerged, Dennis released a response in his latest book On the Destiny of Nations: Resolving Our Economic Crisis.  As the political and social realities continue to emerge, Dennis started the Statesmen Project, an international movement of Christians and like-minded people responding to the current and growing economic and social crises with practical Biblical principles and models that solve specific community and national problems.
Recognizing continued opportunity for growth and the call of reaching the next generation, SCS formerly changed its name to GoStrategic in March of 2014 to present a simplified name that is also a call to action.
In addition to the distribution of ministry materials and management of the Schools domestically, the International Office continue to coordinate events,  training, and the development, translation, and distribution of educational materials globally. The need for the ministry and for the message, the tools, and the training continues to grow- the opportunity for changing the culture is as pressing as ever.