School of Kingdom Citizenship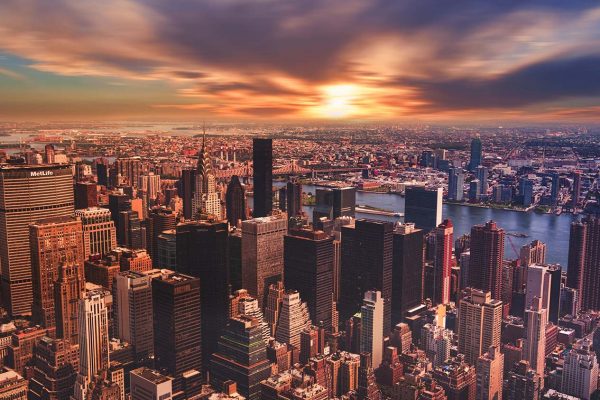 For over four decades, GoStrategic has been committed to globally informing people of an approaching political-economic values crisis that will shake the nations, usher in a fresh revelation of the Kingdom of God, and ignite transformation within the church. We call this crisis, the "Great Reset," as discussed in Dennis Peacocke's book, On the Destiny of Nations. We recognize that time is now, and the call is great for those in the political arena locally, nationally, and internationally.
More than ever, there is a need for principle-based content bound by the cement of biblical truth from which leaders may advance in the areas of citizenship, public policy, and community development. For the past 25 years, our School of Business Leadership (GoBusiness) has trained businesspeople in the Kingdom principles of economics and business practice, and for the past 30 years, our School of Strategic Living (GoLife) has equipped leaders to be cultural influencers and change-makers in their generation. Now, our School of Kingdom Citizenship (GoCitizen) will provide catalyst training for engaged citizens and those called to public service who carry a deep concern for truth, justice, and freedom. The common thread between all three schools is an understanding of foundational principles and applied worldview with the goals of personal and societal transformation.
GoCitizen will address the core issue of widespread ignorance of universally applicable Kingdom principles. Despite modern advances, we see this ignorance causing societies to move further and further away from justice, harmony, and sustainable economic and personal freedom. We must understand the importance of building on the bedrock of Kingdom worldview which encompasses communication skills, jurisdictional problem-solving, effective strategic leadership, and relationally based organizational structures. GoCitizen is designed to educate and equip citizens with the fundamental truths required to rebuild societies based on the transcendent principles and values of the Kingdom of God as described in the Bible. The school will provide practical training for Christians to disciple nations, advocate for social change, and promote sustainable prosperity.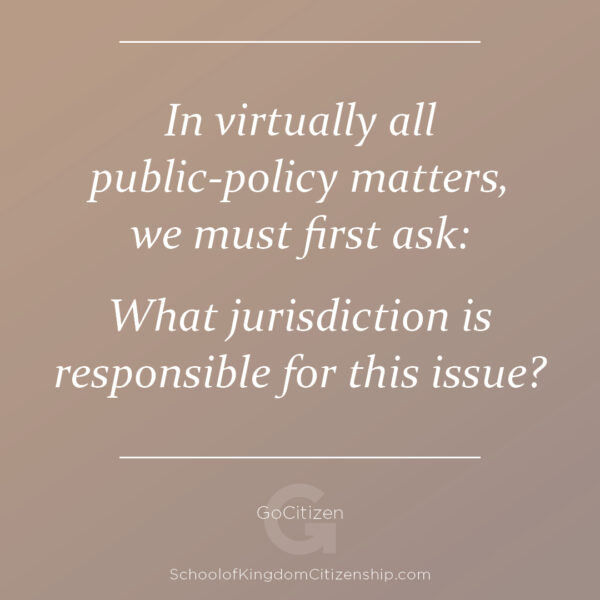 Jesus, as the King of Kings, possesses the nations as His inheritance, and the nations will continue to exist into eternity. Christ has commissioned the citizens of His Kingdom to disciple the nations by aligning them with His eternal principles within a context of democratic pluralism. Like the Apostle Paul, we hold dual citizenship to our respective nations and Christ's Kingdom. We must self-sacrificially love and serve our nations by acting to align their values with those of Christ's Kingdom. All people, institutions, and nations are shaped by their worldviews whether consciously or unconsciously assimilated. Discipling nations requires a lucid understanding of the way politics and economics interact and how they collectively operate to frame a nation's dominant worldview.
The GoCitizen curriculum development team has been working on developing the school for the past few years. The curriculum will feature the 12 Master Principles as a key component plus additional teachings on biblical law, jurisdictions, economics, data analysis, leadership, the ekklesia, and more. In addition to exclusive audio/video content, there will be the inclusion of recent and relevant books from various authors as experts in their respective fields.
The school will be structured like its sister schools, utilizing our online learning management system (LMS) in conjunction with our small-group discussion model facilitated by trained alumni. Curated groups meet via video or conference call to engage the materials to produce not only knowledge but genuine transformation that can transcend beyond the student's personal experience and into their greater communities. The school's estimated release is late fall 2022 to early spring 2023.
For more information or to sign up for updates, please visit:
---
Remembering Lashawna Berry
"I am so grateful for all Lashawna poured into both myself personally and this organization. Her wisdom, quiet grace, and desire for excellence was a true inspiration."—Katherine Gallagher, GoStrategic Executive Director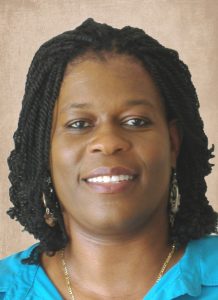 As many of you know, Lashawna Berry passed away on November 8, 2021. Lashawna served on GoStrategic's Board, she was a seasoned Facilitator for our schools, and most importantly, she was a valued and longtime friend of the ministry and so many of us.
Lashawna was a founding partner of Wisdom Business Management where she leveraged her knowledge as a graduate of the School of Business Leadership and her corporate experience as a consultant, coach, and thought partner to women as small-business owners and marketplace leaders. She also served as the Director of Leadership at Life Center International Ministries. She graduated from Saint Augustine University with a Bachelor's degree in Business Administration and made her home in Atlanta, Georgia.
Anyone who knew Lashawna knew her passion for the Lord and its extension into every area of her life. She was a lifelong learner who not only applied God's principles to her personal walk, ministry, and business but sowed into the lives of others with wisdom and a servant's heart. One of her greatest joys was coaching and helping leaders and teams transform. As a dedicated and well-loved GoBusiness Facilitator, she invested herself in leading and mentoring many of our school groups over the years. Her students described her as knowledgeable, patient, supportive, and a trusted friend.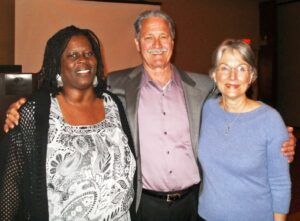 Sherri Jackson, GoLife Facilitator from Anchorage, Alaska shares, "Lashawna brought me into the world of facilitating GoLife. We had many a laugh together… deep, hearty laughs! She believed in me, and I so needed someone to believe in me. Now, because she believed in me, I help others believe in themselves so that they may grow in Christ. The wonderful seed of faith she planted in my being and the push I needed launched me to where the Lord has me today. I shall always be grateful. I am missing you, my friend!"
Lashawna leaves behind a legacy of excellence, compassion, community, and true servant leadership. Indeed, she will be greatly missed. We honor your memory, dear friend, knowing the Master could only have welcomed you with the greeting, "Well done, my good and faithful servant."
---
Prayer
Your prayers are appreciated for:
Creativity and provision for our Brazil GoBusiness students' service projects serving throughout Brazil
Wisdom and insight for the Russian translation team
Formation of the School of Kingdom Citizenship and wisdom for the curriculum development team
Prayer covering over GoStrategics's staff, board, school facilitators, and students in the US and abroad
Thank you for your faithful prayers and support!
---