Core Message Highlight: Tending Your Garden
Then the Lord God took the man and put him into the garden of Eden to cultivate it and keep it. —Genesis 2:15 (NASB)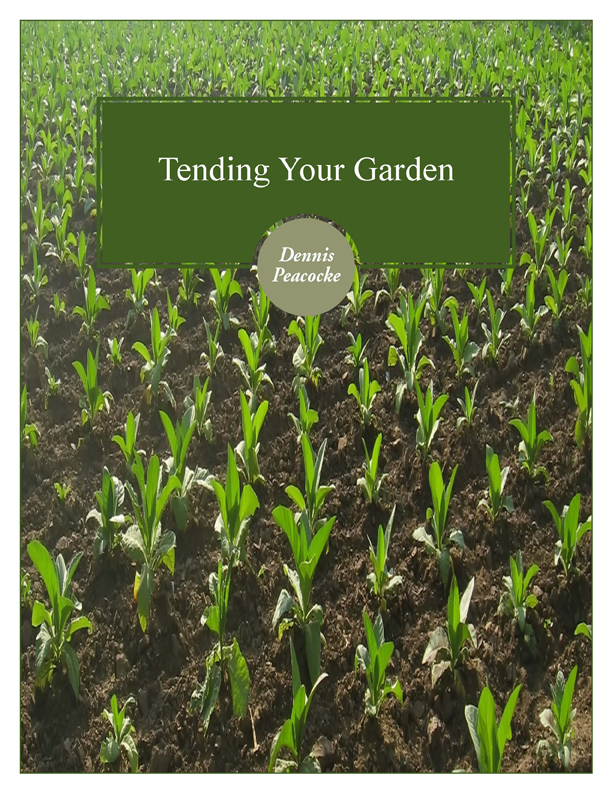 What has God called us to do? God's big idea is changing the world one garden at a time. Jesus has given each believer an area of influence (their "garden") and the ability to discover the truths in the Scripture that are relevant to its tending. If tens of millions of believers understand their garden as their realm of ministry, this idea has the power to change the world! God is the overseer of the garden He created to tend Himself. He has, therefore, given all human beings a garden to oversee themselves that allows us to mimic His self-appointed assignment and follow His purpose, pattern, character, and skill sets.
God has deployed us to change a fallen world as He disciples us to disciple nations one garden at a time. Tending our gardens is partnering in ministry with Christ. Only His ministry can change the world, and tending our gardens is letting Christ do that through us. Jesus saved us to expand His life and ministry through us.
Tending our gardens adds a comprehensive spiritual reality and context to things you may already be doing. Our prayer life and acts of kindness and love for others become the strategic measure of our spiritual life. Jesus' work becomes our work, and His trade and skills become our skills. How? As we minister to others, we are allowing the Holy Spirit, the Scriptures, the brethren, and our life experiences to change us while we are changing others. It isn't complicated; every believer has a garden, and we are each being asked by Jesus to let Him into our gardens to work with us and through us. This is a ministry of fellowship with Christ wherein He reveals Himself as we labor daily with Him in our joint garden.
Tending our gardens is the spiritual mandate of God which bring His Kingdom will through us, into the "garden" of relationships that make up our life. This is precisely why Jesus instructed us to "seek first the Kingdom of God" and to make the foundation of the Lord's Prayer our grounding purpose: "Thy kingdom come, Thy will be done in earth as it is in heaven." Through our "gardening" (i.e., prayer, relational interaction, etc.), we intercede and declare God's Kingdom principles and His will to be released into our God-given sphere of authority.
You were placed sovereignly by God to parents, a family, an ethnic group, a geographic location, a generation, and a church (1 Corinthians 12:18). You have unique authority in that heritage and placement. It is your garden to tend!
To study the full Tending Your Garden series, click here:
---