Dennis and Jan Peacocke in Canada
SUMMER 2015 ASIA INTENSIVE
Calgary, Alberta, Canada recently hosted the second of a series of three equipping seminars to help launch a Statesmen Project initiative to groups of churches. The goal is for individual communities to establish City Action Councils that include civic, church, and business representatives from numbers of congregations cooperating to serve their community's needs. In Canada, there is already a bonded group of church leaders with this vision. As David Carson put it, "We had the hardware; now we have the software."
Dennis Peacocke shared, "It is wonderful that the Lord has given us an unexpected alliance with this set of seasoned apostolic leaders from Canada who see that the Statesmen Project and local community transformation are keys to helping disciple nations. The bond that has grown between us and the process of these sequential seminars will surely be needed as we move ahead to bring Transformation both to the way the Church looks at itself and the need for society at large to see us as an essential source of services to local communities."
Dr. George D. Johnson who leads the group affirmed, "We are a team bound together in Divine Purpose! This was the fervent conviction of some 50 leaders gathered for The Statesmen Project in Calgary, Alberta, Canada on September 16-19, 2015. With precision guidance, Dennis Peacocke led the teaching and interaction. Statesmen were immersed in God's Kingdom mandate and the sessions were filled with the awe of God's Presence! Disciplining nations was elevated from a mental theory to a heartfelt incarnation. There is a fresh stir among the Statesmen in Canada."
Dennis Peacocke expounded, "For centuries, the Church's strategy to disciple nations has been to disciple individuals. While Church history is clear that many have been discipled and have had a significant influence for the Kingdom of God, today's Church must now pivot from a one-dimensional focus on individuals to a further-reaching view of cities being transformed. Without transformed cities, there are no discipled nations. To fulfill the Discipling Nations assignment, our strategy must begin by focusing on what I call "target cities."
Statesmen Project Executive Team member, Dr. Hope Taylor, penned an impacting commentary about the challenges: "Are our cities so large and fortified that it is simply an illusion to think they can be transformed into cities of sustained economic prosperity, justice, and peace through the application of Biblical principles? How Christ-following leaders answer this question determines the future of their cities and their nation. The ten spies [in Numbers 13] disqualified themselves when they summarized the people in the cities were simply too strong. Caleb, however, was a prototype of the leaders our cities are desperate for today and courageously said, 'We shall surely overcome it!' Caleb was sure of the right path despite the size of the challenges because he knew the wisdom of the Lord and the Lord's desire to have His ways, based in love, benefit those who applied them."
The unity between the leaders of churches is the first needed step in any geographic area. "I believe a fresh relational trust was triggered and a new collective traction was realized to move forward into God's preferred future for our nation. Our time at the second Statesmen Project gathering in Canada was invigorating to say the least," said Kenn Gill, who with Phil Nordin, headed the group from the Calgary area.
The third and final of the equipping seminars will take place in February, 2016.
Ronnie Diaz, David Kalamen, Alfred Kaltschmitt, and James Jankowiak
Ronnie Diaz, Ted Sandquist, Randy Howard, and James Jankowiak
Statesmen Citizen Education Group
Statesmen Strategic Prayer Group
Statesmen City Action Councils Group
Statesmen City Action Councils Group
Members of the Statesmen Project also took a tour of the Community Kitchen Program in Calgary. Photo of Dennis Peacocke with Marilyn Gunn, CEO and Co-Founder of Community Kitchen Program, Calgary
Attendees on Tour of Community Kitchen Program, Calgary
_______________________________________________

PERSPECTIVES
"Listening" By Jan Peacocke
One thing I have learned in my life experience with the responsibilities I carry is the great value of listening. It allows you to know others and to contribute appropriately to the conversation. Also, you already know what you think you know, so you do not learn from yourself. The main thing I listen for when someone asks for counseling is whether they are looking for help in an area, wanting me to affirm what they have already decided, or just wanting me to give them approbation and not really interested in my input.
We have a custom at special family gatherings of having a question that we each answer, starting with the youngest first. This keeps the younger ones from being intimidated by what others have said, gives each of us another perspective (often that we missed), and assures that everyone has contributed to family life. This kind of knowing is, in reality, very spiritual as it allows us to know one another in both soul and spirit. In a counseling situation, it allows you to see where they are which is helpful for discerning what they can hear. In my prayer times, I often feel myself as the youngest child going first, that way I too am aware where I think I am, and am able to listen for what He has for me in the matter. I rarely give God advice as to what I need or deserve.
Our relationship to God needs our listening as a very strong component. If we are always the one with the request, especially if we are designating the desired outcome, or the one who sets the topic, we are asking Him to move in our closed system rather than have the advantage of moving in that which He wishes to share with us. It is God who brings us the opportunities to be more His child. To be in Christ is to have opportunity to be more and more of what we were created to be. If we think our growth should be in our own hands, even with God's assistance, we are severely limiting ourselves. Our hope in Christ builds on the gifts of:
The mind of Christ (Romans 12:2)
A heart of flesh (Ezekiel 36:26)
Being made in His image (Genesis 1:26-27)
Listening helps us know what we believe. As we use our spiritual ears to hear Him and our spiritual eyes to see what he is telling us, we have the evidence to build our faith and receive guidance for our actions.
_______________________________________________
Prayer & Events Calendar
Thank you for your faithful prayer and support!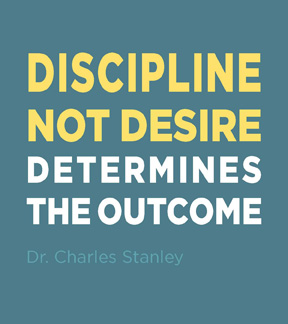 Dennis Peacocke & Other Speakers
Bern, Switzerland
Dennis Peacocke & Other Speakers
Dallas, TX
Dennis Peacocke, Gerald Chester, Other Speakers TBA
Dallas, TX
_______________________________________________
---