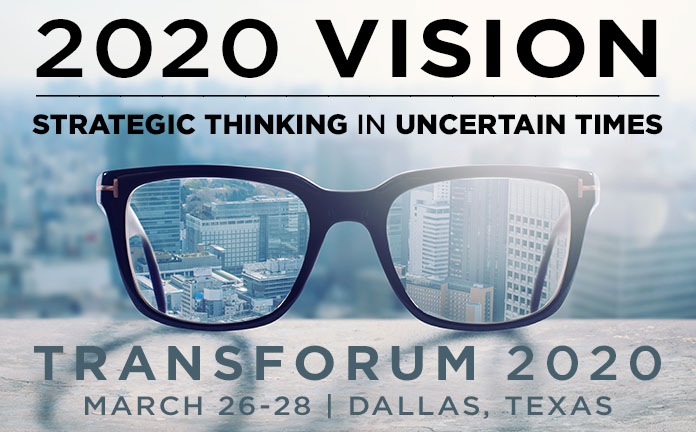 ***EVENT POSTPONED***
IMPORTANT UPDATE FROM DENNIS PEACOCKE:
After serious prayer and discussion, we feel compelled to POSTPONE THE DALLAS TRANSFORUM EVENT to a later date. Though we do not come from a place of fear, the health concerns and uncertainties surrounding the Coronavirus call for decisive responses at this point in time.
International travel restrictions have been put in place barring many of our registrants who planned to attend the conference. Numerous others are discouraged from travel due to being in higher risk categories for health concerns or being in close contact with those who are. With social distancing recommendations increasing, many employers are requesting that unnecessary travel plans be cancelled, and we are seeing an increase in official restrictions of large social gatherings.
We will sorely miss being together, but discretion really is the better part of valor, and heeding the general advise of our nation's authorities makes sense. Without a doubt, as I have said repeatedly, 2020 will become a benchmark year on multiple levels. It is a good time to draw together spiritually.
We are currently in negotiations with the host hotel and will be in communication with registrants as soon as possible regarding refund info and a rescheduled date.
TRANSFORUM 2020 | MARCH 26-28 | DALLAS, TEXAS
EARLY BIRD RATES extended thru February 10th. Advance registration closes 2 weeks prior to event, however, you may still register at the door.
ALL REGISTRATIONS INCLUDE: full conference attendance, welcome reception with food, two continental breakfasts, and the celebration banquet.
AT CHECKOUT: Please type in the Order Notes box the following information for EACH attendee: First/Last Name and Location (as they should appear on nametag) and Email Address. Thank you!
SPECIAL CIRCUMSTANCES: For adjusted nights, payment plan set-up, split payments between parties, or other special circumstances, please do NOT register online, rather call our offices at 707-578-7700.
REGISTRATION OPTIONS:
1) EVENT-ONLY Registration:
$200 Individual Rate
$350 Married Couple/Family Rate (applies to married couples or any 2 immediate family and household members attending together)
2) EVENT & HOTEL Package Registration:
Includes 3-night hotel accommodations (Thurs, Fri & Sat Nights) at the Hyatt Regency DFW Airport Hotel. Check-in: 3pm | Check-Out: noon.
Single Occupancy: $625 reg rate | $599 early bird
Double Occupancy: $729 reg rate | $699 early bird
Triple Occupancy: $935 reg rate | $899 early bird
Quad Occupancy: $1150 reg rate | $1099 early bird
AUDITING: The Thursday & Friday evening sessions at 7pm may be audited by donation. Day session attendance is exclusive to full registrants.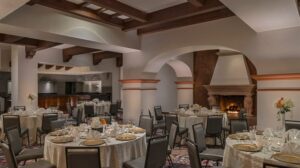 BANQUET: All registrations INCLUDE a ticket to our Celebration Banquet on Saturday, March 28th at 6.30pm. Additional tickets for guests, grads, or friends not attending the main conference may be purchased a la carte HERE.
EVENT REFUND POLICY:
Cancellation by Feb 1: Full refund less $10 processing fee
Cancellation by Feb 29: Full refund less a $50 cancellation fee.
Cancellation after Mar 1: No refund; however reservation is transferable.