We have brought together a diverse slate of speakers with experience in business, ministry, academia, and the non-profit sector. Their unique perspective and experience offers a variety of approaches to affecting cultural change.
Dennis Peacocke, GoStrategic A former business owner, Dennis is the founder and president of GoStrategic, a non-profit organization dedicated to demonstrating the relevance of Christianity to every area of contemporary life. He has authored four books: On the Destiny of Nations, Winning the Battle for the Minds of Men, Doing Business God's Way, and The Emperor Has No Clothes. He has also recorded numerous audio and video presentations. Dennis and his wife Jan reside in Santa Rosa, California. They have three adult children and 12 grandchildren.
Apostle Terrell Murphy is the founder of Life Center International in Charlotte, NC, where he brings more than 30 years of corporate, community, and ministry experience. He faithfully served as an elder at New Birth Missionary Baptist Church in Lithonia, GA and as Senior Pastor of New Birth-Charlotte. With a ministry seated in suburban Charlotte, Apostle Terrell exemplifies his great love and compassion for the inner city through the establishment of City Dive, a non-profit organization whose mission is to engage, equip, and empower families to radically transform and sustain their lives and communities. Out of this, He planted his first church, City Dive Outreach Center. A native of Granite Falls, NC and graduate of Appalachian State University, Apostle Terrell is a devoted husband of 29 years to his wife, Susan. Together, they are the proud parents of two sons.
Dr. Doug Stringer is the Founder and President of Somebody Cares America and Somebody Cares International, a global network of chapters, centers, affiliate and partner churches and organizations working together to bring hope and healing to their communities through Prayer initiatives, Compassion outreaches and Cooperative efforts. Doug as authored numerous books, including: It's Time to Cross the Jordan, The Fatherless Generation, Somebody Cares, Who's Your Daddy Now?, Born to Die, Living Life Well: A Look at the Spirit of the 10 Commandments, and most recently, In Search of A Father's Blessing and Leadership Awakening: Foundational Principles for Lasting Success. He has also been credited as a contributing author in The Maximized Living Bible and The Revival Study Bible. Doug has been on numerous radio and television programs, and often serves as a guest host on local networks. Doug is a Licensed Clinical Pastoral Counselor. He has received honorary and earned degrees from various colleges.
Adam Peacocke was the Director of the School of Strategic Living prior to pastoring for 15 years in California. In 2017, he launched his ministry, FeatherVine, which seeks to build bridges between local churches and city and community leaders. He also leads the Sonoma County Churches United Relief, serves on the Executive Council of Together in Christ Sonoma County, and on the Board of Directors for GoStrategic. He has a degree in history from UCLA. Adam and his wife, Joanne, reside in Santa Rosa, CA with their 4 children.
Workshop Speakers: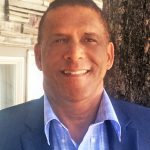 Ron Coverson is a Senior Business Partner and Area Manager at Barrett Business Services. His background includes human resources management/consultation, talent acquisition/retention, union negotiation, training/organizational development, and executive coaching. Ron has served as Executive Director of Human Resources for The America's Cup Event Authority in San Francisco, CA, Director of Human Resources for Stanford University, and Senior Business Consultant and Vice President of Human Resources for Quantum Performance Systems. A gifted communicator, he holds a bachelor of science in Journalism and an MBA in organizational management. Ron lives in the San Francisco Bay Area with his wife, Elizabeth, and their three children.
---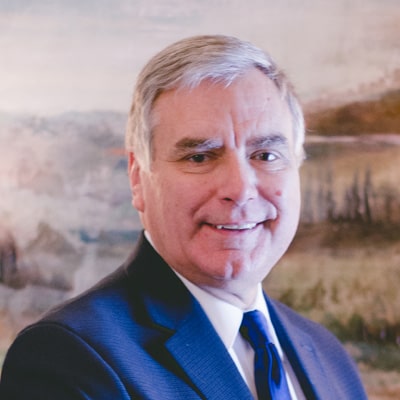 Ken Negvesky After attending the University of Scranton and Northpoint Bible College, Ken pastored in the Assemblies of God in NJ and PA before moving to Freeville, NY where he served for 36 years as pastor/elder at Covenant Love Community Church. He currently works with GoStrategic as the Director of Facilitation for the School of Business Leadership. He also leads several prayer teams for Go Strategic and the Peacockes, The Bridge International, and Kingdom Ministries USA. Ken is part of the leadership team of Living Light Christian Church in Racine, WI, where he lives with his wife, Faith, Director of Facilitation for GoStrategic's School of Strategic Living. They have three adult children and six grandchildren.
---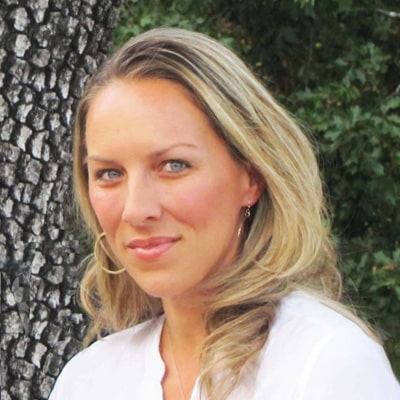 Katherine Gallagher began her speaking career in her teens, beginning with abstinence-based sex education in schools. With a passion for truth and for people, she has continued to speak on such topics as relationships, marriage, worldview, leadership, and personal growth from a core level. She is the current Director of Operations of GoStrategic, a small business owner, and also works with several local non-profits as a consultant and advisor. She is an author and has made numerous radio and television appearances. She holds a bachelor's degree in communication from Azusa Pacific University and resides in Santa Rosa, California with her husband and 2 children.