GoStrategic has brought together a diverse slate of speakers with experience in business, ministry, academia, and the nonprofit sector. Their unique perspectives and experiences offer a variety of approaches to affecting cultural change. Most speakers will be in-person; a few will be sharing via live video from their respective locations.
Keynote & Workshop Speakers: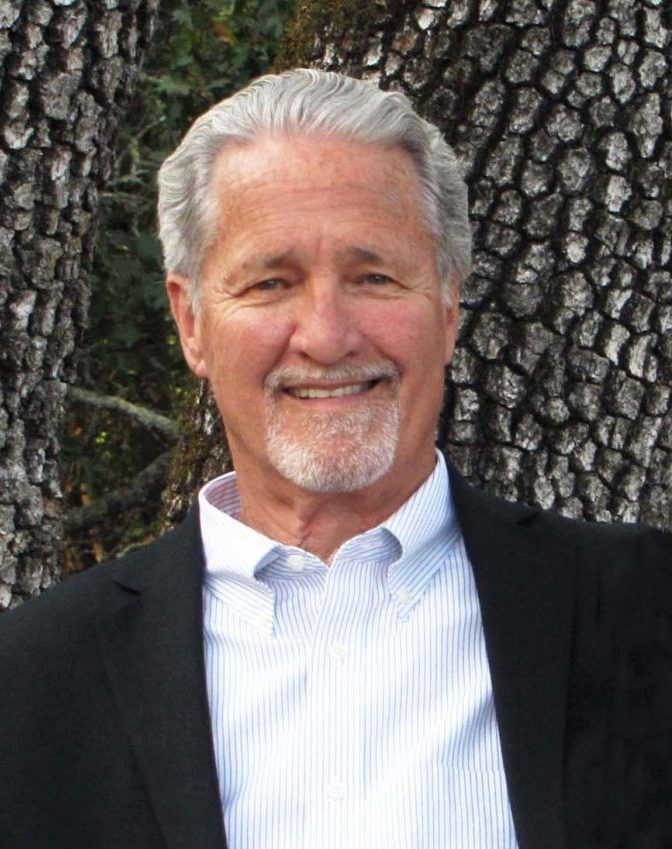 Dennis Peacocke is the Founder of GoStrategic, a non-profit organization dedicated to demonstrating the relevance of Christianity to every area of contemporary life. He is also the Founder of the global strategy group, The Statesmen Project. Dennis has carried a passion for social justice and true spirituality since his college days at UC Berkeley in the 1960s. As a political theory major and former research economist, political-economic issues have carried his interest for more than fifty years. He is a compelling international speaker, overseer of international church networks, member of numerous leadership councils, martial arts instructor, and former business owner. Dennis has recorded numerous audio and video presentations and is the author of four books: On the Destiny of Nations, Winning the Battle for the Minds of Men, Doing Business God's Way, and The Emperor Has No Clothes. He and his wife and ministry partner, Jan, reside in Santa Rosa, California and have three adult children and twelve grandchildren.

Keynote Topic: Back to Basics: What Truth Do You Own?
Keynote Topic: Strategic Thinking
GoBusiness Workshop: Economics
GoLife Workshop: The Battle to Preserve Your Spiritual Growth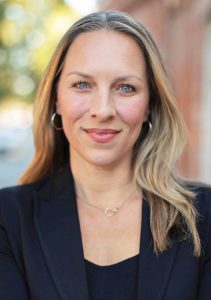 Katherine Gallagher serves as the Executive Director of GoStrategic. She is a former small-business owner who works with several local non-profits as a consultant and advisor. She is also an author and has made numerous radio and television appearances, having begun her speaking career in her teens with abstinence-based sex education in schools. With a passion for truth and a heart for people, she continues to speak on such topics as relationships, marriage, worldview, leadership, and personal growth from a core level. Katherine holds a bachelor's degree in communication from Azusa Pacific University and resides in Santa Rosa, California with her husband and 2 children. www.katherinegallagher.tv

Keynote Topic: Worldview as Lifestyle
GoLife Workshop: Influencing the Culture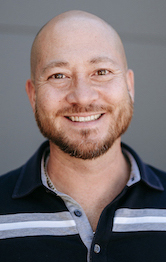 Pastor Jayde Duncan serves as the Lead Pastor of New Life Midtown Church in Colorado Springs, Colorado. He has a Masters of Divinity degree and has served as a generational pastor in Tulsa and Colorado Springs for over two decades with a vision for awakening cities and nations for the Kingdom of God. Next to his family, Pastor Jayde's burning passion is to see hearts awakened, families discipled, and leaders developed to bring revival and reformation to the ends of the earth. He has also served as a key leader for The Statesmen Project, a collaborative community of Christian leaders, churches, and organizations working to accelerate transformation in cities and nations through the application of biblical worldview. Jayde and his wife, Christy, who serves as a Global Outreach Pastor, reside in Colorado Springs and have four children.

Keynote Topic: Kingdom Leadership in a Divided Age
GoLife Workshop: God Uses Leaders to Change the World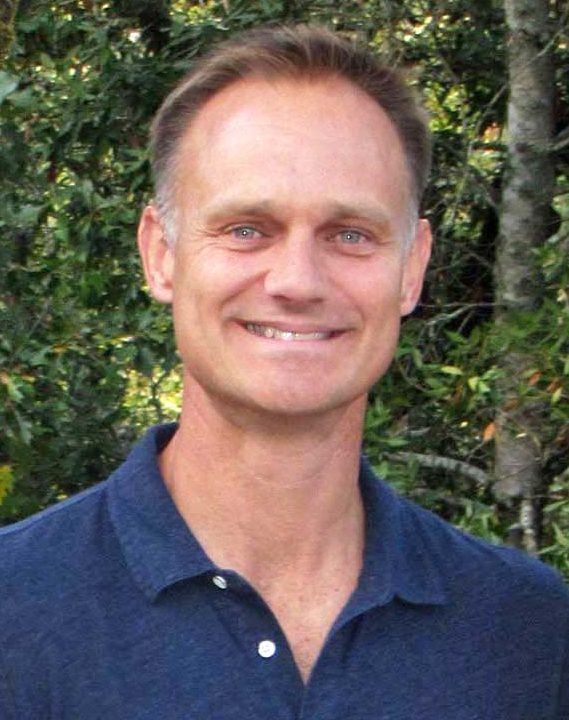 Adam Peacocke is founder of FeatherVine, a ministry designed to cultivate expressions of faith and faithfulness in the united church of Sonoma County. That effort has been built upon the sustained work of building prayer and relationship among pastors and local churches in Sonoma County for over 25 years. Adam enjoyed eight years on staff at GoStrategic prior to accepting the invitation to pastor a local church in Santa Rosa in 2002. In 2017, Adam transitioned into his current ministry and helped lead the response to the historic wildfires that destroyed over 5,000 homes in their community. The united outreach efforts have now expanded beyond disaster relief to include significant advances into the local schools, homelessness, and the foster care system. Adam's passion for the proclamation of the Gospel, the unity of the body of Christ, and the call to community transformation has opened doors for him to minister in communities around the world, but his passion to see transformation in Sonoma County has kept him firmly rooted in seeking God's glory where he calls home. Adam and his (Kiwi) wife, Jo, live in Santa Rosa where they are raising four children.

Topic: The Crossroads of Culture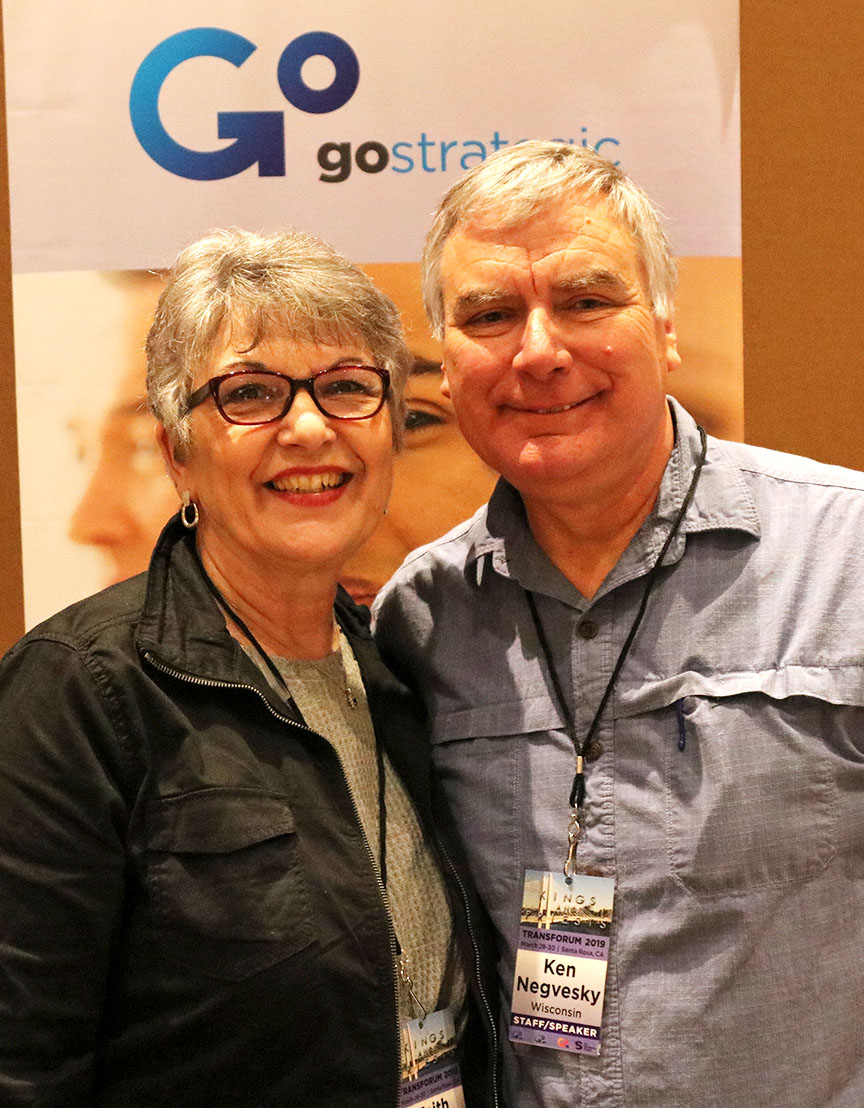 Ken and Faith Negvesky: After attending the University of Scranton and Northpoint Bible College, Ken Negvesky pastored in the Assemblies of God in New Jersey and Pennsylvania before moving to Freeville, NY where he served for 36 years as pastor of Covenant Love Community Church. He currently serves as GoStrategic's US Director of Facilitation for the School of Business Leadership (GoBusiness), Chairman of the GoStrategic Board, and leads the GoStrategic Prayer Team. He also serves on the Implementation Team for Statesmen/Global Council of Nations. With hearts for intercession, Ken and his wife, Faith, jointly lead the Prayer Team for The Bridge International. Faith Negvesky is a graduate of Northpoint Bible College. She serves as GoStrategic's US Director of Facilitation for the School of Strategic Living (GoLife). She enjoys facilitating GoLife classes and providing ongoing support, oversight, and encouragement for school facilitators. Ken and Faith have been married and in pastoral ministry since July 1973, primarily in the Northeastern US. They currently reside in Williamsport, PA and have three adult children, six grandchildren, and one great-granddaughter.

GoBusiness Workshop: Discipleship in the Marketplace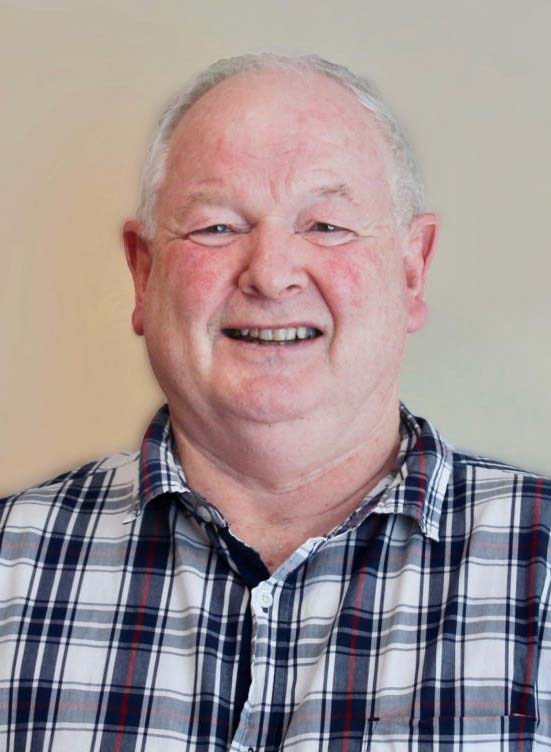 Bruce Billington is a GoStrategic Ambassador and the Relational Director of International Schools. He works as a consultant to churches and businesses and travels internationally speaking on the message of the Kingdom of God. Bruce was an elder of Christian Fellowship in Upper Hutt, New Zealand for 25 years and now supports the eldership team as a mentor and advisor. He is the author of the books, Eternity Begins Now and End Times Unmasked. He holds a Master of Theology with a major in Christian History at Otago University. Bruce has two adult children and seven grandchildren. He and his wife, Linda, reside just north of Wellington in New Zealand. www.strategicresourcetraining.com

GoBusiness Workshop: What is a Christian Business?
Making It Real Speakers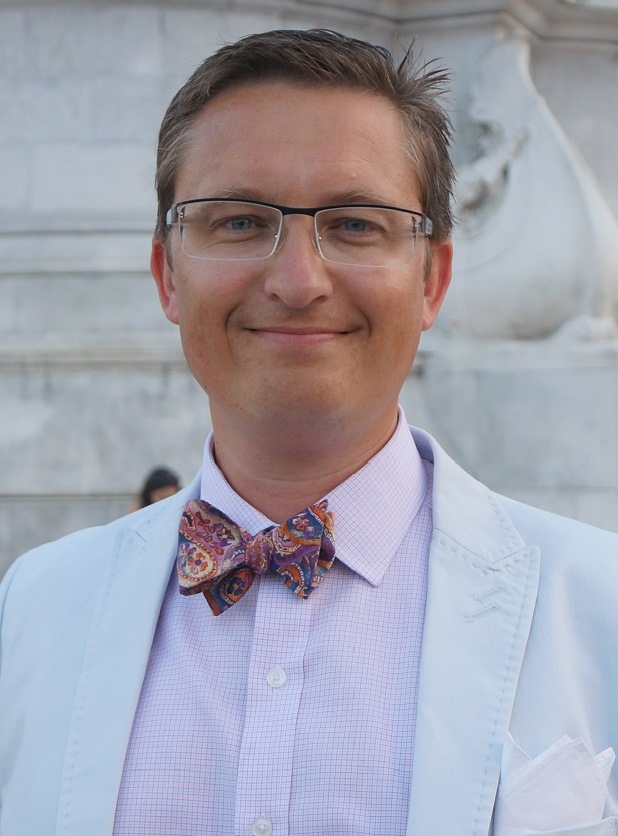 Dr. Simon Mould has a passion for applying timeless, universal principles that enable Christian leaders to be better positioned to influence the economic and cultural problems of our time. Simon has over 25 years of teaching and executive leadership experience in Christian educational institutions and various for-profit and non-profit organizations. His primary experience has been to lead Christian schools, applying a classical Christian worldview approach to curriculum development of economics and current world affairs to prepare Christians to think critically and engage cultural issues winsomely. Raised in the UK, Simon studied economics and international affairs, moved to the US in the early 90s, and completed his graduate and doctoral work in international affairs and curriculum design. Simon and his wife, Sarah, reside in the Washington state and have three adult children.

Topic: Knowledge Economy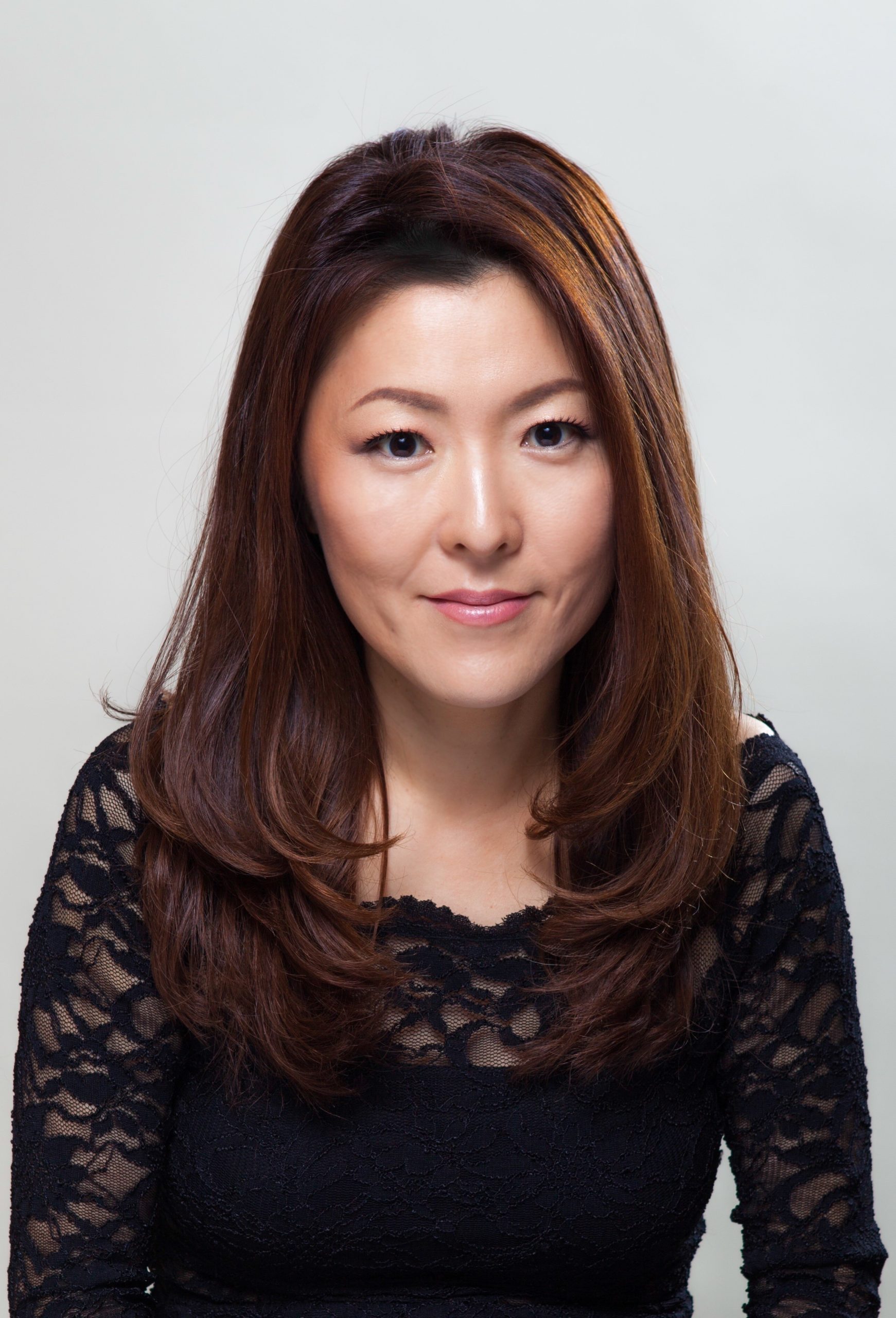 Jenny Jee-El Park: Active in Southern California as soloist, chamber musician, educator, producer, and arranger, Jenny Jee-El Park received her B.M. in Piano Performance from Manhattan School of Music and M.A. in Music Education from Teachers College of Columbia University. Since her first public recital at age 15 in Italy, Ms. Park made her Carnegie Hall debut in 1998 as the Winner of Artists International Special Presentation Award, followed by numerous concerts in Europe, Asia, and throughout North America. In addition, her compositional work, "Lift High the Cross," was published in 2017 under the Jubal House imprint and distributed through the Fred Bock Music Company/Hal Leonard companies. She has served as served as the Commissioner of Culture and Fine Arts for her city of residence, a music curriculum consultant at the Orange County Children's Therapeutic Arts Center, and operated a volunteer-based music program for homeless children at the Orange County Rescue Mission. A dedicated music educator, she is currently working with RYTMO (Reaching Youth Through Music Opportunities) and Berklee City Music Network to develop a cost-effective music curriculum for students in the US and abroad. Formerly a faculty member of the United Nations International School, Concordia Conservatory, Bethesda University, Vanguard University, and Immanuel Bible College, she is now Artist-in-Residence at the Wilberforce International Institute and the Director of a newly established nonprofit organization called Music Across Borders.

Topic: Ethics and Aesthetics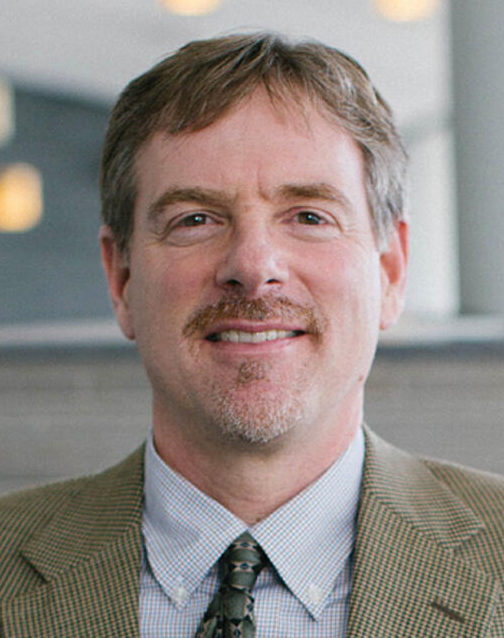 Professor Bruce Wydick is a professor of economics and international studies who uses econometric, experimental, and game-theoretic tools to analyze the impact of development programs. His academic publications have appeared in numerous journals, and his recent research has appeared in such media outlets as the BBC World Service, USA Today, Vox, The Guardian, and the San Francisco Chronicle. Professor Wydick writes a column on global poverty issues for Christianity Today and is a regular contributor to op-ed columns for San Francisco Bay Area newspapers. His book, Games In Economic Development, is published by Cambridge University Press, and his more recent novel about the lives of coffee growers in Guatemala was published in 2014 by Thomas Nelson (HarperCollins). His blog, AcrossTwoWorlds.net, seeks to build bridges between the faith-based development community and academic researchers on issues related to poverty and globalization. Professor Wydick holds research affiliations with the Kellogg Institute of International Studies at the University of Notre Dame and the Center for Effective Global Action (CEGA) at the University of California at Berkeley. He is the founder and co-director of Mayan Partners, a non-profit organization working in the western highlands of Guatemala in the areas of education and community development, and he is faculty adviser for the InterVarsity Christian Fellowship at USF. www.usfca.edu/faculty/bruce-wydick

Topic: Effective Philanthropy