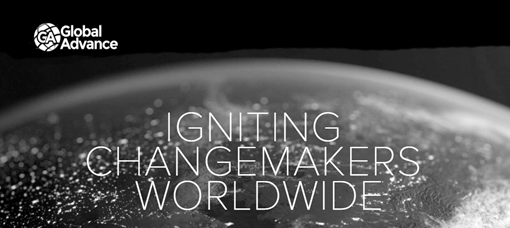 Ministry Partner Highlight:
Jonathan Shibley & Global Advance
It is no surprise to find a harmonious connection between two ministries who both use the word "igniting" in their tagline. As you may be familiar, GoStrategic has a stated focus of Igniting Personal & Social Transformation. If you visit the website of the longstanding ministry of Global Advance, you will be greeted with the words, Igniting Changemakers Worldwide. Their mission statement goes on to explain, "Global Advance exists to empower frontline leaders to be catalysts for the fulfilling of the Great Commission." Indeed, how could there not be incredible synergy between fellow Kingdom "fire starters" such as this?
GoBusiness Alumnus and current Global Advance President, Jonathan Shibley, expands on their strategic approach to advancing the Gospel worldwide:
"We are targeting difficult areas of the world with 15 national teams comprised of leaders who collaborate to develop strategies and initiatives that multiply disciples, plant healthy churches, launch Kingdom business networks, and meet people's needs. Global Advance serves as a junior partner in helping these national teams accomplish their objectives through providing support, training, and resources."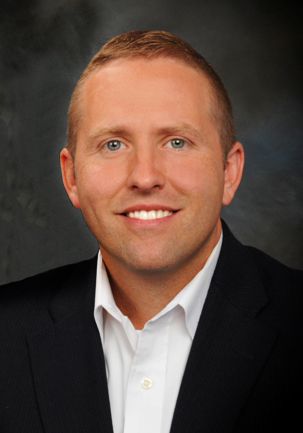 The organization is based out of Dallas, Texas, where Jonathan, his wife, Sarah, and their three teenagers reside. It was founded in 1990 by Jonathan's father, David Shibley, with a focus on equipping indigenous pastors and church planters in underserved nations. Jonathan joined in 2000, spearheading their Marketplace Missions initiatives which encourage and equip Kingdom business leaders throughout the developing world. In 2010, they launched the Esther Initiative which encourages women to walk out their God-given gifts and callings. In addition to discipling and empowering these women to be leaders in their spheres of influence, there is also a NexGen component for young leaders. That same year, through the culmination of the intentional process of generational transfer, the torch was officially passed from father to son when Jonathan took on the role of President. His father remains an invested member, serving on the Board of Directors to this day.
Jonathan shares, "God had put on my heart a vision to ignite marketplace leaders for Kingdom purpose, especially in developing nations. Doing Business God's Way was a pillar for me, along with the School of Business Leadership, to help shape my perspective as it related to the Church, God's Kingdom, and God's redemptive strategy through the marketplace. GoBusiness really helped me develop a stewardship approach to life and work along with a multi-generational perspective!"
He goes on to explain how his thinking evolved regarding the intersection of ministry and the marketplace:
"The school really helped me break down any sacred/secular mindsets and set me up well to relate both to pastors and business leaders all over the world. It helped me be a part of building a bridge between full-time ministry people and those who are in the marketplace—seeing all of us as ministers and co-laborers in God's Kingdom work."
It is wonderful to witness how God is advancing His Kingdom worldwide through the application of these biblical truths and the training of leaders. GoStrategic's Executive Director, Katherine Gallagher, also a graduate of the schools, recognizes the many parallels between the two multi-generational ministries and has been blessed by the cooperative relationship they have shared in recent years. Katherine elaborates, "We are always looking for ways to partner and network with their ministry and build one another up. As Global Advance has already engaged the process of leadership transfer between the generations, they have been very helpful in sharing guidance and encouragement with GoStrategic as we walk out our current season and shifting of leadership roles."
In recent years, Jonathan has also strategically connected GoStrategic with several Kingdom-minded translators, enabling us to expand our material translations into additional languages including Japanese and Azerbaijani. These translators have subsequently become involved with our School of Business Leadership, bringing things full circle!
We encourage you to look for Jonathan's book, Marketplace Miracles: God Stories and Game Changers for Business and Life, to be released later this year. In it, he highlights the testimonies of marketplace leaders from around the world as they share stories of God's miraculous works in the context of their businesses.
Jonathan closes, "God has given us a vision to ignite an army of changemakers around the world. Thank you, Dennis, for stewarding a vision from God and for creating a multi-generational delivery system for the work to continue through to many!" The appreciation is mutual, and we're excited for all the Lord has in store through our shared mission of transformative change for the glory of God.
---
Marriage Testimony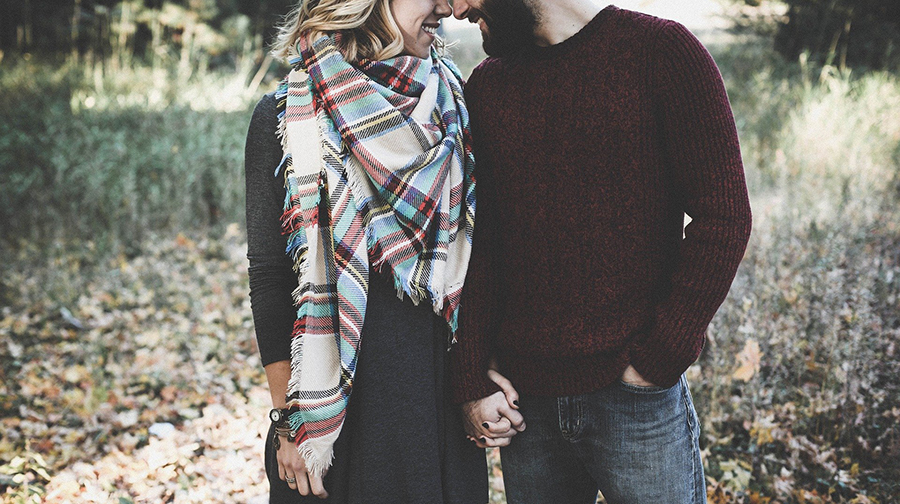 "When we began to apply some of the suggested exercises [in GoStrategic's Let's Talk Series], we saw immediate results. The results have been nothing short of incredible. Our ability to communicate has improved tremendously. We are seeing a profound ability to discern hearts much more clearly than before. Dennis has given, in our opinion, one of the most powerful tools we have ever discovered to enhance our spiritual lives. We knew it would be good, but we were blown away with the impact this practical lesson had on our spiritual lives. One of the most significant impacts came concerning many things that had been swept under the rug in our marriage. God, in His grace, began to reveal and deal with many things that were undermining our marriage of 25 years."
—Stephen, Colorado
---
Transforum 2021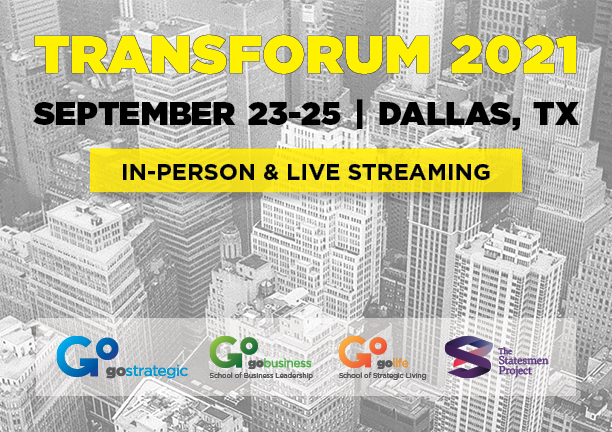 Join us VIRTUALLY or IN PERSON for Transforum 2021! The conference will feature keynote sessions, breakout workshops, Making it Real talks on current events & issues, discussion groups, networking, and relational time. Registration opens soon!
---
Prayer
Your prayers are appreciated for:
Your prayers are appreciated for:
Recruitment & creation of the Azerbaijani translation team
The Brazil translation team as they finalize GoBusiness in Portuguese
Formation of the School of Kingdom Citizenship
Prayer covering over GoStrategics's staff, board, school facilitators, and students in the US and abroad
Thank you for your faithful prayers and support!
---
GoStrategic | School of Business Leadership | School of Strategic Living | The Statesmen Project
---